ADVANCEMENT AWARD OF THE VOLKS- UND RAIFFEISENBANKS IN SCHLESWIG-HOLSTEIN
We took part in 2015 in the VR advancement award crafts and trades, and have impressed the jury with our company concept with the focus on tarpaulin products for wind energy plants. Thus we have attained one of the craved for first 5 places among the numerous participants in the competition.
The award was presented by representatives of the Volks- und Raiffeisenbanks together with the Trade and Industry Secretary Reinhard Meyer in Kiel to the prizewinning handicraft businesses.
Company founder Christin Jensen accepted the prize in person during the ceremonies in the "Land" capital.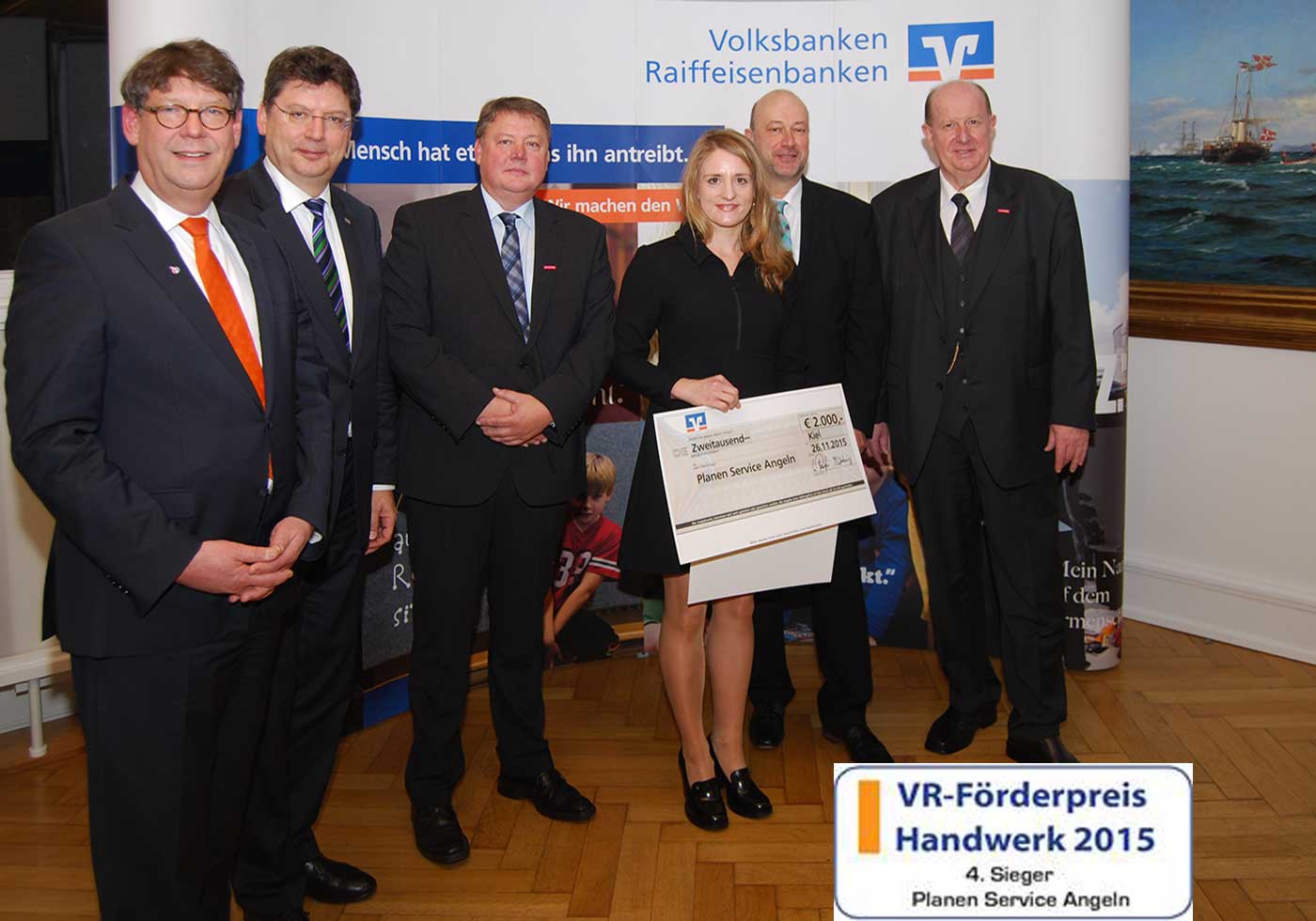 We have invested the prize money in the further development of our company. Every progress counts.